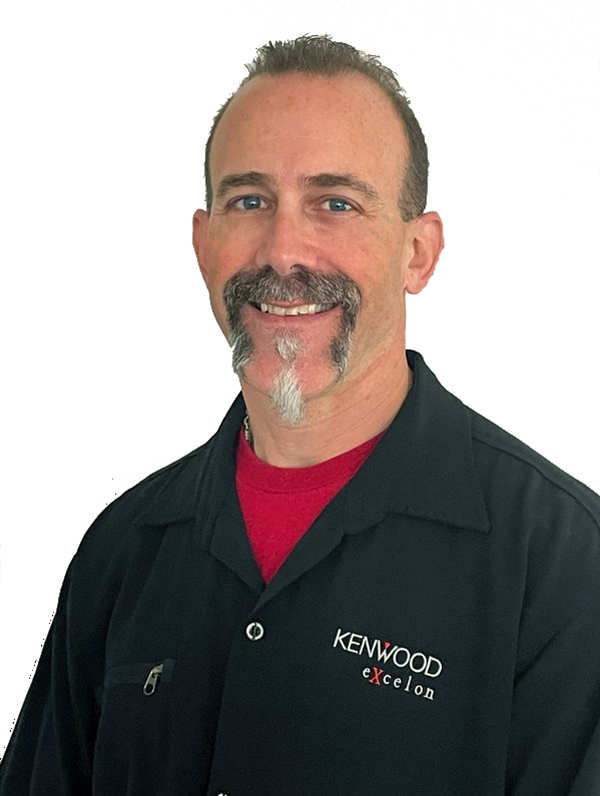 LONG BEACH, CALIF., May 1st, 2023 KENWOOD USA (kenwood.com/usa/car), manufacturer of premier entertainment and information solutions for the automotive, marine, and motorsports aftermarket, is pleased to announce the appointment of Ryan Christie as the new Western Region Sales Manager, effective May 1st. In this role, Christie will oversee sales and business development in the Western 1/3 of the United States.
Christie brings over 30 years of experience in sales and management in the consumer electronics industry, specifically representing sales of KENWOOD products for the past 15 years. With a proven track record of exceeding sales targets and building strong relationships with key clients, Christie is a valuable addition to the KENWOOD mobile electronics team.
"We are excited to have Ryan join our team and lead our sales efforts in the Western region," said John Lucas, Vice President of Sales at KENWOOD. "With Ryan's extensive experience and industry knowledge, we are confident that he will help us achieve our goals and continue to grow our business in this important market."
As Western Region Sales Manager, Christie will work closely with the KENWOOD mobile electronics sales team and dealer network to drive sales growth and expand the company's footprint in the region. Christie's appointment reflects KENWOOD's commitment to providing customers with the best possible products and service.
For more information on KENWOOD, please visit its website here:
About JVCKENWOOD USA Corporation
JVCKENWOOD USA Corporation is a wholly owned subsidiary of JVCKENWOOD Corporation and is a leading developer of car entertainment products for the consumer market, two-way radio communications systems for public safety, private industry/amateur users, and video equipment for the broadcast and professional markets. For detailed information, call KENWOOD USA at 1-800-536-9663 or visit us at http://us.jvckenwood.com and www.kenwood.com/usa.